Looking after travellers, expats and remote workers globally 24/7
First Assistance delivers a range of comprehensive, integrated, global travel assistance and travel risk management products and services.
Travel Assistance
We understand the needs of travellers and expatriates affected by travel delays and disruption, lost luggage and personal item theft while overseas. We strive to deliver satisfaction and peace of mind at any time of the day anywhere in the world.
Traveller Tracking
We help human resources managers or risk managers meet their duty of care obligations and quickly respond to unexpected events such as a terrorist attack, transport accident, civil uprising or natural disaster. Employees can be tracked and located in real-time based on their flight and accommodation bookings.
Travel Risk Management
We can design and implement business continuity and crisis response plans at group level and for site specific locations to support your duty of care responsibilities. In-depth risk assessments and site security surveys for existing and future locations.
Daily Welfare Checks
We understand an employer's need to meet their duty of care responsibilities and can help safeguard remote or traveling workers wherever they may be located in the world.
Travel Safety Training
Employees in foreign countries face a number of potential hazards including disease, crime, natural disasters and civil unrest. Our travel safety training gives participants the knowledge required to manage and mitigate these risks and conduct their overseas travels safely.
Our Products
We provide immediate access to multilingual expertise, logistical advice and on ground professionals, ensuring your travel risk and security needs of business travelers, expatriates and local nationals are met wherever they are in the world 24/7.
Our Stories
"Thanks so much for your help and support with my situation. Getting mum to China and putting my mind at ease with the entire circumstance."
Our People
From Case Managers and Logisticians to Security Specialists and Travel Experts — our team work together to ensure your people are safe and sound. Talk to Us.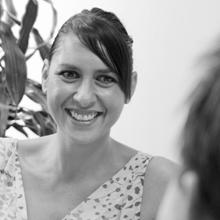 Ramona Cobb
Ramona Cobb is responsible for managing operations and key accounts. She brings over 15 years' experience in the telecommunications and insurance industries. Ramona's experience and customer focus ensures the constant delivery of a world-class customer experience. Ramona joined First Assistance in 2011.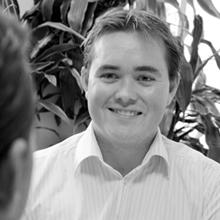 Reuben Cutfield
Reuben is responsible for managing software development projects and product ownership. He has a degree in biomedical neuroscience. Reuben joined First Assistance in 2011.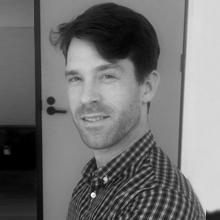 Michael Good -Sydney
Michael joined First Assistance Sydney in 2014 with over 5 years of experience in the Australian assistance industry, Michael is a subject matter expert in case management, security assistance and legal assistance with his background as a practicing solicitor. Michael remains focused in his role on developing operational efficiency, enhancing customer service and meeting customer requirements.
Annually provide medical, security and travel services to 450,000 travellers, 200,000 expatriates for over 7,000 organisations
Global network of over 75,000 approved and accredited service providers including;
Hospitals
Medical centres
Air ambulance providers
Air charter companies
Our Contacts
New Zealand
Level 1, Building B, Millennium centre,
602 Great South Rd, Greenlane,
Auckland, New Zealand
PO Box 17-310, Greenlane,
Auckland 1546, New Zealand
Phone +64-9-356 1656
Fax +64-9-356 1882
Australia
Suite 701, 109 Pitt Street Sydney NSW 2000
Suite 701, 109 Pitt Street Sydney NSW 2000
Phone +61 2 8036 3193
Fax +61 2 8015 7685