A global network of medical professionals caring for your people
First Assistance is chosen by insurers, corporations, and governments to deliver world class medical services to expatriates, traveler's and local nationals situated anywhere in the world 24/7.
Medical Assistance
We deliver global medical assistance services managing both inpatient and outpatient medical cases for business travellers, leisure traveller and expatriates located anywhere in the world. With a global network of hospitals, agents and partner organisations, we provide 24 hour multi-lingual services with doctors and nurses experienced in all aspects of international health care available at all times
Medical Assessments
Medical underwriting tools provide insurance companies with the ability to incorporate medical risk assessment into online, call centre and agent sales processes. Being able to accurately and efficiently assess the increased risk of pre-existing conditions at the point of sale leads to increased sales, transformed underwriting results and operational
Medical Cost Containment
Effective medical cost containment is a fine balance between minimising costs without compromising on service quality and patient care. Our worldwide cost containment network means we are able to pass on the benefits of negotiated discounts and intercompany pricing to our clients.
Occupational Safety and Health
Employees sent overseas present new challenges if they or their families are not screened for pre-existing conditions. This can result in the need for increased medical care, failed or disrupted assignments and unexpected evacuation and significantly higher costs.
Telemedicine
Our specialist accident and emergency consultants use leading technology to deliver medical diagnostic and treatment advice 24/7 to offshore and remote on-site medics and employees. The capability to immediately access world-leading emergency medicine specialists highly skilled in remote medical support can be life-saving in the event of medical emergencies in remote or underdeveloped areas.
Medical Repatriation
First Assistance's in-house specialists deliver a range of evacuation and repatriation services utilising both commercial flights and private air ambulances with experienced aviation medical crews. Our medical, regulatory and logistical experts provide customised responses based on the most appropriate and cost-effective option.
Our Products
Our team of Medical Specialists, Doctors and Critical Nurses deliver a range of remote medical products and services ensuring your duty of care obligations are met.
Our Stories
"Thank you to all the staff involved in our accident while in Japan. The level of care, assistance and professionalism was outstanding. This was a difficult time – Foreign land, not much English etc. Your help made our time much easier."
Our People
From Doctors and Specialists to Nurses and Paramedics — our team work together to ensure first world medical care is always at hand. Talk to Us.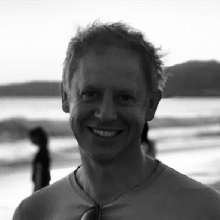 Dr Brett Gerrard - Chief Medical Officer
Brett has spent the last 15 years working as an Emergency Medicine specialist around the world. His passion for aviation medicine has seen him involved with helicopter and fixed wing aeromedical retrieval services in Australia and New Zealand as well as international medical repatriation companies. He is currently completing a Masters in Aviation Medicine. After joining First Assistance 3 years ago, he has recently taken on the role as Chief Medical Officer.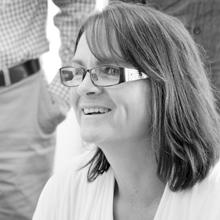 Fran Grieve - Head of Nursing
Fran is responsible for leading First Assistance's team of medical assistance and repatriation nurses across Australasia. She has extensive nursing experience in acute hospital, medical assistance and repatriation settings both in New Zealand and Europe. Fran joined First Assistance in 2014.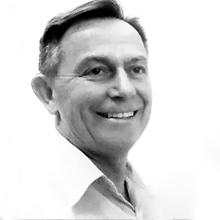 Dr Tony Svensen
Tony is a partner in a thriving full time general practice in Auckland, New Zealand.  In addition to his broad generalist medical background he has extensive experience in aviation medicine and the medical assistance industry and has been a medical consultant to First Assistance for the past 14 years.

Dr Konrad Blackman
Bio to Upload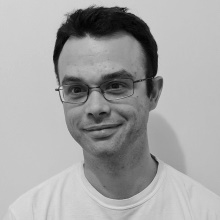 Dr Ben Powell
Ben is based in Queensland, Australia where he works in Emergency Medicine and Aeromedical Retrieval. He has a Master of Public Health degree (Aeromedical Retrieval) and a Postgraduate Certificate in Travel Medicine (MASTA Medal). Ben has had various roles within First Assistance since 2008, including Medical Adviser from 2016.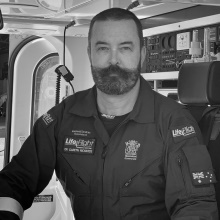 Dr Gareth Richards
Gareth is an Australian based pre-hospital and retrieval physician. He works with Lifeflight Australia's rotary wing and jet air ambulance services in Queensland and beyond on their government, oil and gas industry, and insurance contracts. Regular monthly work with the Auckland Helicopter Emergency Medical Service in New Zealand is on hold due to COVID-19 pandemic mandated travel restrictions. He previously flew with, and coordinated for, the Victorian State Paediatric Emergency Transport Service, now PIPER, for several years. Gareth is a course director and education faculty member for the Emergency Trauma Management (ETM) course, and a Clinical Senior Lecturer with the University of Otago Occupational and Aviation Medicine Unit. He has worked with First Assistance since 2014.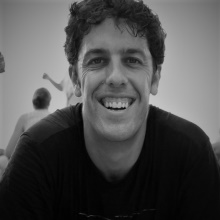 Dr Shaun Counsell
Shaun lives in Wellington and works predominantly in Urgent Care. He also teaches post-graduate travel, tropical and expedition medicine. He has worked in Travel Medicine and General Practice in the recent past.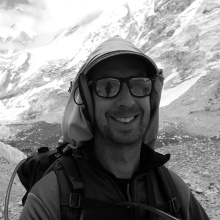 Dr Ben O'Leary
Ben is a rural generalist with anaesthetic skills, based in regional Victoria. He has worked in Antarctica, Samoa and Far North Queensland, and has a particular interest in altitude illness, remote and tropical medicine, and anaesthetics.
Annually provide medical, security and travel services to 450,000 travellers, 200,000 expatriates for over 7,000 organisations
Global network of over 75,000 approved and accredited service providers including;
Hospitals
Medical centres
Air ambulance providers
Helicopters
Ambulances
Medical Escorts
Cost Containment Specialists
Our Contacts
New Zealand
Level 1, Building B, Millennium centre,
602 Great South Rd, Greenlane,
Auckland, New Zealand
PO Box 17-310, Greenlane,
Auckland 1546, New Zealand
Phone +64-9-356 1656
Fax +64-9-356 1882
Australia
Suite 701, 109 Pitt Street Sydney NSW 2000
Suite 701, 109 Pitt Street Sydney NSW 2000
Phone +61 2 8036 3193
Fax +61 2 8015 7685